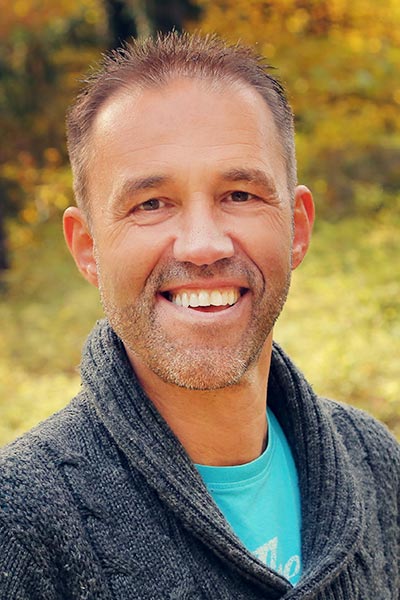 About me, Armin Heining
I am Armin Christoph Heining, born in 1960. I graduated in theology, pedagogy, and became a non-medical practitioner. I see myself as a monk and a walker on spiritual paths, simultaneously a teacher and a student. During my time as a Benedictine monk, known as Brother Christoph, I first encountered the contemplative path of Christian meditation in 1983. I dedicated seven years to learning this practice under the guidance of recognized teachers.
From Benedictine Monk to GAY-TANTRA Master
I became a 'SkyDancing Tantra Teacher'
After leaving the monastery, I turned to 'SkyDancing-Tantra'. This "neospiritual" path was developed in the eighties by Margot Anand Naslednikov as a modern approach to an old spiritual tradition. I became a licensed teacher and -transferred this path in the field of  queer men. Since 1992 I have been teaching at home and abroad, from 2015 to 2023 also throughout North America. My seminars are attended by men of all kinds who want to try new things and deepen their sexuality, heal limitations of whatever kind, or seek a connection of their sexuality with intimacy, love, spontaneity and spirituality.
Seminars, trainings, massages & coaching
I offer numerous seminars and trainings. I am also available as a massage therapist and coach for individuals as well as couples – online and on-site – with tantric individual sessions (breath/bodywork and massage), body therapy sessions of CranioSacral and Visceral Therapy, psychotherapeutic methods and relaxation sessions in body-warm water (Warm Water Tantra).
The GAY-TANTRA Oasis Berlin
In August 2008 I moved my center of life from Nuremberg to Berlin to live closer to the pulse of time and to give impulses into time. 2009 to 2019 led the GAY-TANTRA Oasis Berlin, a place of rest, touch and energy, followed by a 'virtual oasis' under the umbrella of  the registered association GAY-TANTRA e.V. (11.02.2020, District Court of Charlottenburg), an association of trained masseurs who initiate men into GAY-TANTRA through touch and massage in their area.
DVDs and Books
2010 to 2015 I published 11 groundbreaking GAY-TANTRA educational and guidance DVDs, 2023 my first book: 'Silence, Ecstasy, Happiness – How I learned to meditate as a monk and discovered spiritual Tantra'.
My motto in life
In my actions I am especially characterized by clarity and strength: I know how to initiate and express what I am convinced of in my innermost being, without missionizing or pushing. My motto in life is: "Connected to the inner depth, playfully and easily living in the here and now."