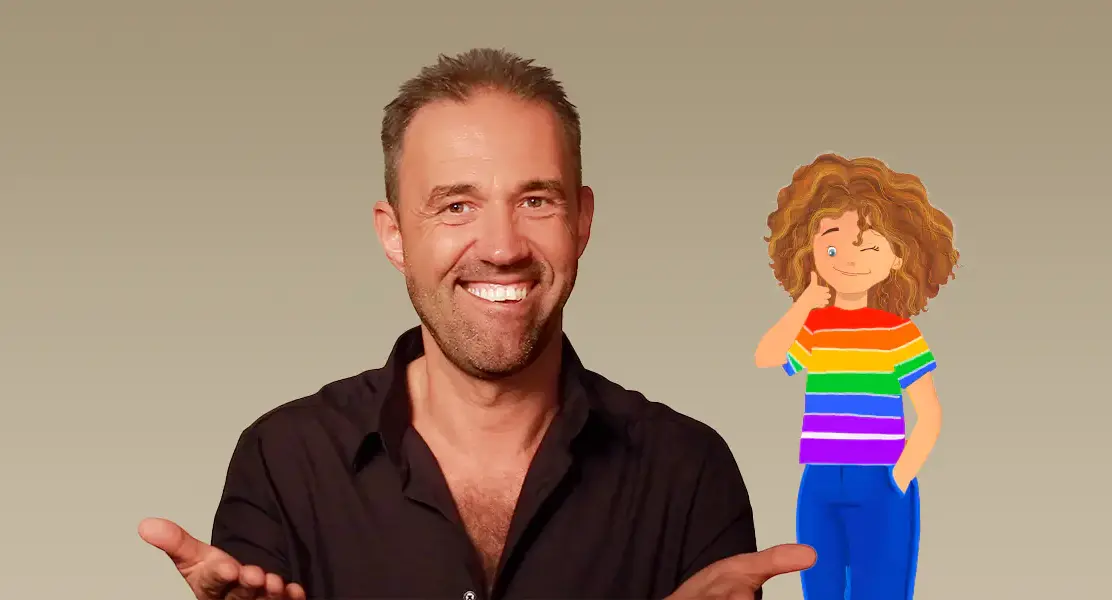 You can make it too!
Are you ready to stir up your life with more liveliness and joy? To dive deeper into the fascinating world of your own sexuality and experience love, intimacy and spirituality more intensely? To find a buddy you can trust or even the life partner of your dreams? To leave behind your unloved feelings of shame, insecurity and guilt? To send the endless thought loops in your head on vacation?
Or are you in a period where your sexuality seems like a bad comedy? Finding yourself unwittingly alone or become celibate? Do you feel exhausted, with your desire for pleasure almost non-existent? Has self-isolation caught up with you, now feeling monotony both in life, and in the bedroom? Or you are under the spell of "Sex on Chems" (sex under the influence of drugs) against your will or have slaved to a constricting, unhealthy fetish?
Good that you have landed here – because for all these topics and many more there is hope! Whether online or in person in Berlin, Bonn, Nuremberg or Vienna – my GAY-TANTRA Coaching can bring you a real change! Hey: It is also possible for you to not only bring a breath of life into your everyday life, but also to find out how to master these challenges of life with style. Ready for change?
Let's get started together!
Write me an e-mail without any obligation, tell me a bit about yourself and what's going on in your life right now tell me some of the pain-points – I'm here to listen
And you know what? The first step is the most exciting. As soon as your message lands in my inbox, our adventure begins. I'll send you a reply – and we'll exchange ideas.
If you really want to get started, we'll plan our first date. Zoom, Skype or however you like – you decide. You book the chosen date, pass a financial contribution as agreed before and our meeting is fixed.
And then? Then we take things in hand and design your path – step by step.
Your coach and companion
Hey, I'm Armin – your personal mentor on this exciting journey. With a life story that ranges from monk in a monastery to international trainer in the USA and Canada to independent entrepreneur in the course and massage area, I've experienced quite a bit. As if that wasn't enough, I also slipped into the roles of film director and book author.
And now? Now I'm standing here to share all that knowledge and experience with you. Together we will make your life more colorful, more fun and happier.
Don't worry, with me you are in the best hands. Your stories and thoughts will be met with respect, openness and confidentiality. So, what are you waiting for?
Come on and let's get started – I'm looking forward to meeting you!
Pricelist
My coaching is based on trust and priced by agreement:
Contact Armin by e-mail to briefly describe your issues: