You are interested in spirituality?
The gay-scene does not satisfy you?
You feel empty, dissatisfied after sex? Castigating yourself?

If you answered 'yes' to only one of these questions, this workshop is just right for you!
Topic:
The origins of Tantra go back to the second century A.D., Tantra massage to the 1990s. Since the release of the GAY-TANTRA Massage DVDs by Armin Heining in 2010 at the latest, Tantra massage has become widely known within the gay community in Germany and Europe.
In this workshop you will experience in giving and receiving the choreographies of touch created by Armin Heining. He teaches them to the participants of his GAY-TANTRA training to become a Tantra Masseur (certified). Take part and learn for yourself!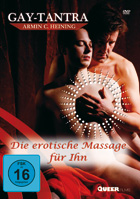 What you will learn:
The Erotic GAY-TANTRA® Massage is a wonderful choreography of touch, energy and connectedness.
You will learn a ritual introduction which will help you and your massage partner to let go of everyday life and enter the tantric sphere.
An intensive massage of back and front, that inebriates and leads deeply into sensual experience, helps to release and deep relaxation.
Body-to-body contacts, playful and intensive touch does not leave out any part of the body.
Experts perform this massage in 90 minutes. We divide the choreographie into sections of 20 to 45 minutes.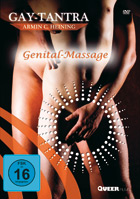 The GAY-TANTRA® Genital Massage is healing and removes unconscious tension from your sexual centre, and expands the range of feelings.
You will learn step by step to touch the penis and to awake new and surprising sensations. Your ability to touch genital and scrotum sophisticatedly and to feel as a receiver increases. You get a taste about what it means to "meditate sexually".
Preparatory and Accompanying Media:
After complete registration you will receive GAY-TANTRA massage educational films and various other bonus material as download for free.