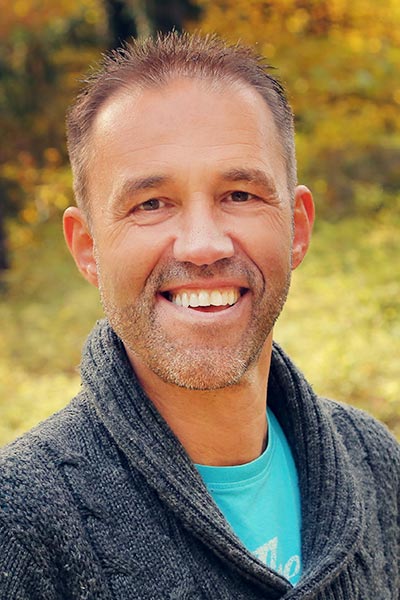 About Armin Heining
Armin Christoph Heining, born in 1960, graduated in theology, pedagogue and non-medical practitioner. He sees himself as monk and walker on spiritual paths, teacher and student at the same time. As Benedictine monk (Brother Christoph) he came in contact with the contemplative path of Christian meditation in 1983 and learned this under guidance of recognized teachers for about seven years.
From Benedictine Monk to GAY-TANTRA Master
Armin became SkyDancing Tantra teacher
After leaving the monastery, he turned to SkyDancing-Tantra®. This "neospiritual" path was developed in the eighties by Margot Anand Naslednikov as a modern approach to an old spiritual tradition. Armin-Christoph became a licensed teacher and -transferred this path in the field of same sex loving men. He has been teaching in Germany and abroad since 1992. Most of his seminars are frequented by men who want to try something new and deepen their sexuality, or who seek for a connection of (homo)sexuality and spirituality.
Seminars, trainings and individual tantric sessions
Armin-Christoph offers seminars and trainings. He also gives tantric individual sessions (breath, bodywork and massages), therapeutic sessions of CranioSacral- and visceral therapy and relaxation in body warm water (aqua tantra).
"Charity Sexuality & Spirituality" in Germany
The seminar instructor is also executive on the board of "Charity Sexuality & Spirituality" in Germany and author of various articles (book: "HomoSexuality & Spirituality", Nuremberg 2005) and stage director of eight sexual eductional DVDs (updated 08-2011).
Armin-Christoph is particularly characterised in his doing by his clarity and determination: Without wanting to convert someone or to put under pressure, he understands to initiate and express what he is convinced of inside. His life motto: Connected with the inner depth, playful and easy living here and today.